How to Create eCommerce Website with WordPress USA 2022 | 32$ Course | Learn More
Want to start an eCommerce store and thinking to build a professional website using WordPress? Yes, you are making a great choice as 34% of websites on the internet are built using WordPress. To give more goosebumps, 500+ sites are developed on WordPress every day. That means WordPress is the most used platform to design and develop your amazing website.
And when it comes to creating an eCommerce store, you must know that woocommerce is applied to 22% part of the top 1 million sites.
There's no doubt that WordPress is easier and faster to use but there is a lot more website builder as well. If you are looking to build an eCommerce site let say for a small business, then it's good to go. But if you want super flexible designing or features, WordPress sometimes may disappoint you. But WordPress is a great tool for an eCommerce store when it's equipped with the power of woocommerce.
---
Also read: ADA Compliance Software For Websites
So let's know,
How to Create an eCommerce Website with WordPress USA 2022?
Just follow the 9 steps to building your eCommerce store using WordPress:
Select Domain Name
The domain name for your website is its unique address it. Like www. Wikipedia .com or as we have www.bloggrids.com.
There are multiple sites from where you can get a domain name. If you get the desired domain you are looking for, it may cost you around 10-15$ for a year. But sometimes it may happen the desired domain is unavailable or available at a much higher price.
Remember to select the domain name similar to your future eCommerce store. You'll use this domain everywhere for your brand representation. Make it short and simple so that everyone can remember it easily.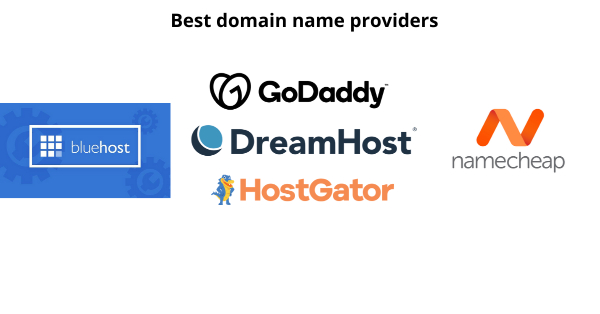 Some best domain name providers:
Bluehost
HostGator
GoDaddy
Namecheap
DreamHost
Select Hosting Provider
Once you are done with buying the right domain for your store, it's time to select the hosting. There are multiple types of hosting like dedicated hosting or shared hosting. The point here is, to avoid going for shared hosting. The reason is in shared hosting, if any other site faces cyber-attack or hacking, your site too can become a part of it.
If you don't know what hosting is, it's a type of internet space over the internet for placing your site over the web. When you buy hosting, you buy space to put your site on the internet with its full content.
To make this process of security easier, Bluehost is what we recommend. If you are building a site over WordPress then Bluehost will be the right hosting provider for you. It provides automation for updations, security, and configuration. Moreover, it's more WordPress-friendly than other providers.
Install WordPress
Now you are done with the structure of your eCommerce store. It's time to move to WordPress and make it install.
You can install WordPress in two ways :
Directly from your hosting dashboard
Downloading it manually and then upload to hosting
let's start with the first one.
Directly from your hosting dashboard
This is the easiest method to install WordPress and is majorly opted as well. You just need to notice that whether your hosting provider offers the feature to install in one tap from the dashboard or not. Once you are done with the same check, all you need to do is click the 'Install WordPress button. This will install WordPress with no further complications.
The next option is for manual installation
If you cant install WordPress directly from your hosting dashboard, you can download it manually in your system/computer. Then you can upload the same into your hosting. Check out the guide below for more convenience:
WooCommerce Configuration (Important step to Create eCommerce Website with WordPress)
WooCommerce has 68% usage and is a super popular plugin on the web. Out of all eCommerce sites built on WordPress 93.7% uses WooCommerce.
If you are surprised by all these statistics, WooCommerce has a lot more to offer. There's no doubt like WordPress, WooCommerce is also quite popular. The best part is it's a free, and open-source platform like WordPress.
That means you can build your eCommerce store without spending any dollar except domain and hosting services.
WooCommerce will turn your site into an online store(free of cost) that includes:
Product description/pages
Check out page
Add to cart
Payment gateway (free of cost)
Shipping options
Tax calculations
Google analytics etc
Select Perfect Theme related to your Online Store
The theme is all that decides how your website will look like. Like you have seen a different website with different designs, colors,s or heading styles. This is because of the theme used. The best part is the WordPress website offers full customization. If you are a programmer and know HTML or CSS then you can put some more enhanced features to your site.
But if you are one with zero awareness of HTML or high-class coding stuff, not to worry! You have amazing themes to customize your site.
There are two ways in which you can put a theme on your WordPress website:
Inbuilt themes(free)
Externally downloaded(premium themes)
Premium themes offer more features and functionality than free themes available in WordPress. There are a few popular theme buying sites-Themify, Elegant themes, and ThemeForest.
Some best themes for eCommerce on WordPress: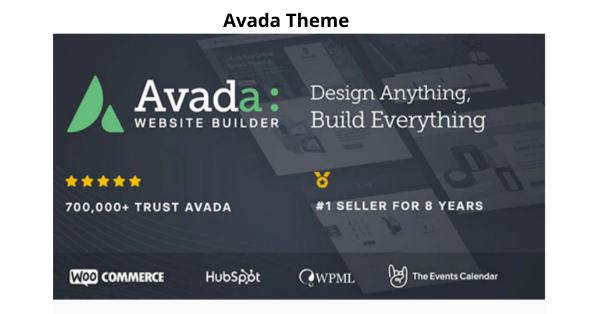 ---
---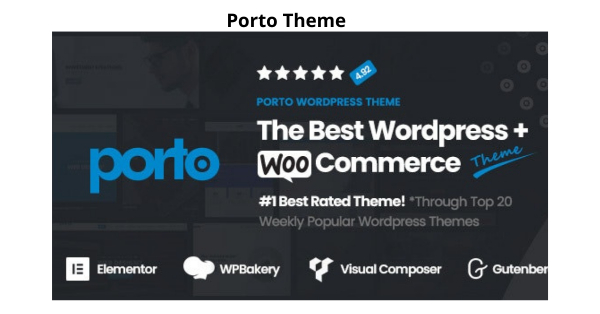 Add Products into the Store
Now by the time you are done with all the important activities, steps you needed to set up an eCommerce store. How to Create an eCommerce Website with WordPress depends on the products and their information provided. Now you need to add products to your store. So follow the steps to do add products to the store:
(WooCommerce plugin must be installed and configured)
On the WordPress dashboard, in the left panel, you'll find the option of PRODUCTS.
Then the Products page will open where all your added products will appear. For a fresh start, click ADD NEW at the top of the products page.
Then a separate page will get open to add a unique product. It will contain the following sections:
Product name
Main Details section
Product short description
Yoast SEO part at the bottom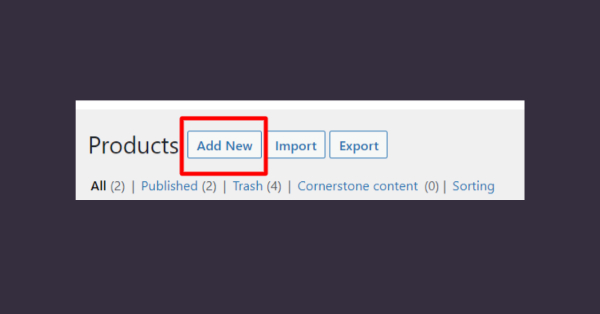 You need to complete these sections related to the product and your product will be added to the eCommerce store. Repeat the same procedure to add more products. For every product, you need to update few important things,
Product name
Price
Product image
Product description
Short Description
Category of the product
Plugins Installation(Important ones)
Your WordPress eCommerce store must have some important plugins to make the process easy.
Yoast SEO
WooCommerce
Ninja Forms
UpdraftPlus
Sucuri
Google Workspace (formerly G Suite)
LiveChat
These are few important plugins your eCommerce store must-have. The list has more plugins as well.
Add Content that Generates Leads
Right product description to make an effective impact on the customer. It should highlight important aspects of the product
Product images must be clear and attractive to make the customer feel realistic
Privacy policy pages
Terms and conditions
Publish your Site
Now it's the time to make your site or an eCommerce store go LIVE. All the things that you have drafted or not published, do it at this point. It's very easy and fast. Preview the images and post before publishing to give the final check.
After that, you are done. Your eCommerce store is ready to sell amazing products. This is the final step for How to Create an eCommerce Website with WordPress?
---
Build A Professional Website With WordPress.Com
Learn how you can build an amazing WordPress website that can attract tons of traffic. You will learn :
Theme customisation
Building content
SEO
How to create a wireframe?
Website marketing
How to launch a new WordPress website?
Widget management on site
Who can take this course?
Web programmers, full-stack developers
Influencers
Bloggers
eCommerce entrepreneurs
Business owners
Freelancers
Learn More !!
---
Conclusion for How to Create eCommerce Website with WordPress
In this article, we have gone through How to Create an eCommerce Website with WordPress USA 2021? Important steps to be followed to create an eCommerce store using WordPress.
Select domain -> Select hosting -> Install WordPress -> Setup WooCommerce -> Theme -> Add products -> Plugin install -> Add important sites's content -> Publish the site -> For more expertise take Professional WordPress course