5 Best Free WordPress Security Plugins USA 2022
Premium Plugins for WordPress Website (except for 5 Best Free WordPress Security Plugins)
1. Hide My WP – Amazing Security Plugin for WordPress!
This is an amazing plugin that hides WordPress from attackers. It has been used by about 26000 users worldwide. 
Its the 1st selling security plugin on codecanyon
Rating: 4.5+
Hides plugins and themes name
Changes the WP permalinks
3-way protection
Consists of Anti-spam 
Secures PHP files from direct access
Firewall. Prevents data breach
Block malicious IPs
---
WooCommerce security deposits is an amazing plugin specially designed for eCommerce or woocommerce sites. It is used to handle refundable security deposits.
Perfect plugin for security deposits purposes
Allows automatic refunds for security deposits
Can return security deposits in a single easy click
Provides number for tracking the items ordered
Specially built for woocommerce
Compatible with WPML
---
There are millions of sites getting established each day and how many sites are losing data each day? There are around 18.5 million sites infected by malware each week.
According to Statista, 953k web attacks were blocked in the most recent years on daily basis. These numbers are always running parallel to the growth in digital media. According to cybint solutions, the 95 % of data breach or risk of sites takes place due to human errors.
And there lies the biggest factor of not using the right solution for the sites running 24/7 over the web. The crucial point is the cost the data breach or some small data loss creates is unexpectedly high. From the reports of IBM, $3.86 million is the average cost that source suffers due to data breach as of 2020.
Also read: How to Create eCommerce Website with WordPress
This leads to a serious fact of using the right tools or plugins in terms of websites, that protects the data loss to a much high extent. There is a wide range of security tools or for sites the plugins that really can help secure your site. Here in this article, we will discuss the 5 Best Free WordPress Security Plugins in USA 2022. Few premium plugins for better features and security.
So without wasting any other bit, lets directly jump to know the,
---
5 best free WordPress security plugins USA 2022
At the top position, the plugin which we have is,
1. Sucuri
It's free and the best security plugin you need to have right now. It has this popularity due to some serious reasons. The pro version has more functionality pushing every website to must have it. Out of the 5, it is considered as the Best Free WordPress Security Plugins.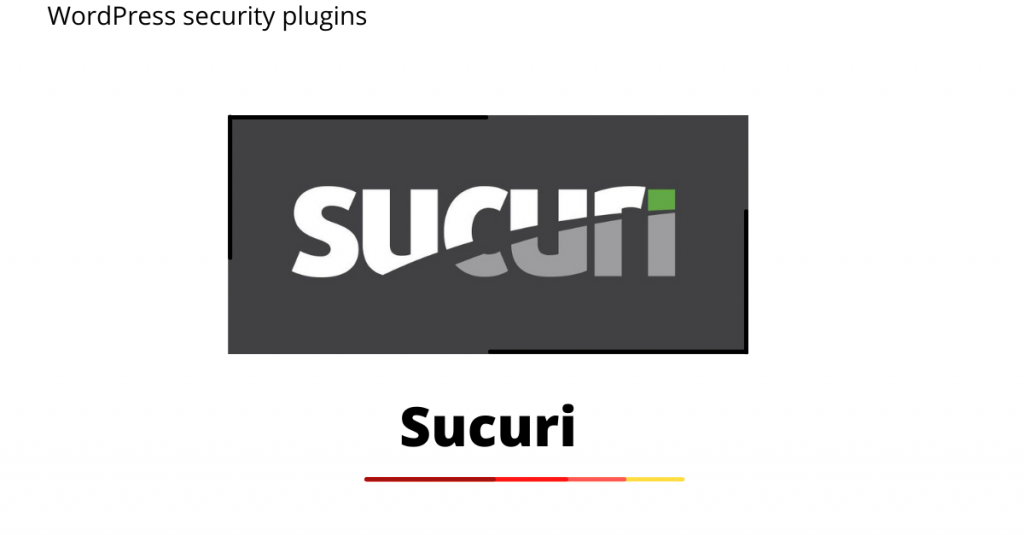 Let's see the features of Sucuri
Features of Best Free WordPress Security Plugins out of 5:
Super easy and quick setup in your WordPress site.
If your site catches malware it will clean the site's data, FREE of cost. Well, that's a huge relief.
Protects the site from all sorts of virus attacks, SQL Injection, XSS, and many more.
Blocks unwanted or unsafe traffic making the site faster by reducing the load time of the server.
Contains firewall protection which safeguards the site from malicious attacks trying to take site access.
Easy virus scan on the site
Keeps 100% track of the site such as login, failed attempt to log in, data change, etc.
CDN Servers
Some higher plans offer more advanced security like DDoS protection.
Price: It has a free as well as paid version. The cost of the paid version is nearly 300$/year.
---
2. iThemes Security Pro
This term is much familiar to most WordPress users as they also offer more amazing plugins and themes. All their products and tools are highly optimized, secured, and easy to use. This plugin has amazing features to provide maximum security to your WordPress site.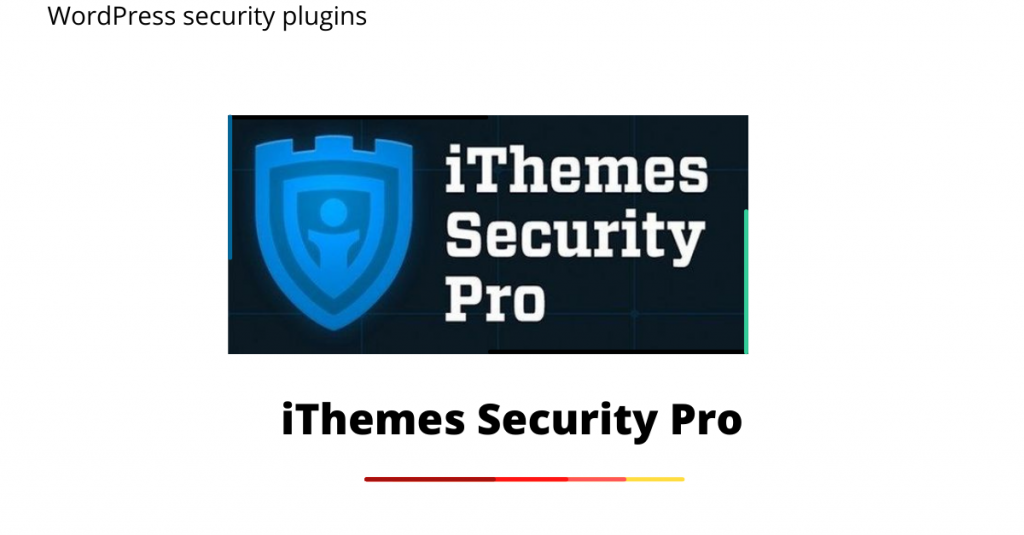 Features:
The basic threat yet the most occurred is the direct unauthorized login to the site. Therefore this plugin limits the number of login attempts made on the site's dashboard or backend.
Offers two-factor authentication. According to Google, if you activate 2FA on your site or while browsing some other website. The probability of being vulnerable or hacked reduces to a high extent.
404 Detection
Provides features of backup scheduling. Backup is the foremost step in protecting the site during data loss.
Notifies the owner of the authority about any change in the site's data or file change that can be malicious.
Blocks the suspicious IP from gaining site access.
Blocks the risky bots and spamming activities
Scans for malicious plugins or themes and response for an update.
---
3. Jetpack
Jetpack is another popular plugin having about 5 million+ active installs. It provides enough features a website requires to make it safer and secure in the world of the internet.
Features:
Real-time backups make the data security more enhanced.
A complete record of all the activity on the site. This makes it much easier to identify the user or attempt that caused the site to break.
Decentralized. This property of scanning protects the site from malware and other threats.
Blocks spam activity in comments
Monitors the site regarding uptime and downtime
Keeps the site safe from forceful login or unauthorized access continuously.
Automatically updates the WordPress plugins and check the version of WordPress when there is an update.
Provides secure WordPress.com login feature and 2FA as an optional feature.
Provides easy duplication or migration of the site to a new host.
---
4. Wordfence
Wordfence is another security plugin for WordPress sites that has some cool and powerful features to protect your site. It has been downloaded by about 200 million users worldwide. There is an endpoint firewall for including maximum security. It manages the newest firewall properties, malicious IP addresses that are required to keep the website safe.
Features:
The most amazing thing it offers is the firewall.
It blocks the malicious IPs in real-time(Premium)
Protect the site from the endpoint and like the cloud, it can't leak data
Limits login attempts
Malware scanner scans the files, themes and plugins, and URLs
2FA one of the best security system.
Login page CAPTCHA
Monitors the site for active vulnerabilities and alerts you.
Free for use on unlimited sites
---
5. WPScan
It is a security plugin for WordPress sites that makes use of its own created database for vulnerability detection. WPScan WordPress Vulnerability Database. This database contains more than 21000 known vulnerabilities and is daily updates by the experts at the backend.
Features:
Vulnerability check-in theme, plugin, and WordPress
HTTPS enabled
Email notification for any malicious activity found
Schedules daily scanning for detecting the malicious signs on the site.
Checks for weak passwords
Free API plan for WordPress sites. Also included paid plans that need more API calls.
Checks whether secret keys are used or not
These are some of the best plugins for securing your WordPress site. However, they also offer their paid version with more premium features. 
---
Conclusion for 5 Best Free WordPress Security Plugins

In this article, we have discussed how important it is to have proper plugins for your site's security. 5 Best Free WordPress Security Plugins and their features. The last two plugins are premium ones, but worth considering for woocommerce and more enhanced WordPress site security.