Amazon Explore Virtual Host Experience USA 2022
How to become an amazon explore host?
We all know about Amazon, it's the biggest E-commerce website that we use for buying and selling stuff. But do you know what amazon explore is? And how one can become an amazon explore host? Well in the following blog you are going to find all the things you should know before filling application to become a host. So, let's get started.
---
---
What is Amazon explore virtual host and how does it work?
Well, amazon explore is a new service that lets your customers, visit your physical store virtually in real-time. It consists of one on one sessions and group sessions (up to 7 people) where the customer can see the host but the host can only hear the customer.
We all love online shopping but what about the shopper-owner relationship? For instance, if someone wants to buy a pair of jeans then there are two possible scenarios. One is to buy from a physical store, and the second is to buy from an online store.
When one buys jeans from a physical store, he can feel the denim, ask questions about it, take suggestions in person from the seller. That's how relationships are built between buyer & seller. However, that's not the case with online shopping. So the best way to combine brick and mortar and online business is via amazon explore.
---
Why Become an Amazon Explore Virtual Host?
You get a chance to open up your brand to many more customers around the world. If you are in brick and mortar and you are located on some street then people who are within shopping or driving distance can shop from your store. But online you can order tees literally from Europe. You don't have to go to London every time you want that Tea. Through this, you get a chance to widen up your business horizon, increase your sales. Moreover, if you are a local business owner, then you are not going to be local anymore.
Currently, Amazon Explore is available for only 50 states in the USA. But it's bound to open up even more. So, it's just a matter of time. But for now, only people living in the USA can book your sessions. You being a seller could be anywhere, maybe you are residing in Tokyo or Sydney, or anywhere else, you can become a host. The catch is only people in the USA can experience your session or buy products from you.
---
What fees does Amazon charge explore hosts?
So here's a win-win situation for you. After having a conversation with amazon executives via E-mail and going through all the information available on the Amazon official site, it's pretty clear that Amazon is not charging anything for now. As amazon explore is a fresh program.
But here's the trick amazon is not counting on making a ton of cash from hosting session fees. Instead, they will profit mostly on the referral fees for products sold during those sessions.
Best WordPress Amazon Affiliate Plugin USA 2021 Read more
---
How does a shopper find, buy and take part in an amazon explore experience?
Just watch this video and you are good to go.
---
How it's different from youtube or other online learning platforms?
There are courses available for different categories on youtube and online learning platforms. One might find a video on every possible topic on youtube. But these are prerecorded videos. For instance, if someone is taking a course on " professional photography " and he is learning about shutter speed, focal length, and ISO but suddenly he came up with doubt, how is he going to ask that doubt from a person in the pre-recorded video.
On the other hand, In amazon explore there are live interacting sessions on different categories if someone is stuck with something he can ask it right there. Isn't it great?
---
What experiences can you offer for shoppers to buy as an Amazon explore virtual host?
Personal shopping (amazon explore wants a lot more of these types of virtual hosts)
Any local business owner who sells clothing, accessories, or anything is perfect for the personal shopping category. You being a host could be anywhere around the world and offer your products virtually to a customer living in the USA. During shopping there's no need to items to be pre cataloged with amazon explorer, shoppers just see your product, click it if he wants to buy it.
You the host, point your phone camera at the item when a customer wants to buy your product. You take a snapshot with your smartphone and then the customer pays amazon the price of the product plus tax and shipping at the end of the session. Amazon then will pay you the host in full.
Shoppers can also take pictures while they are shopping, as there's a dedicated button on their computer screen. Some best-in-class hosts are ready to shop you around, check them out below.
---
Cultures and landmarks (these consist of destination tours and cultural immersion experiences)
If you live in a place that is rich in history, this category is best suited for you to be the host of it. When you love your culture and also have a deep knowledge of it. Like, you know how your culture originated and different periods, art, customs and social groups of it. When you know so much of it then why not tell others about it.
In this way, you can earn some money by spreading knowledge about culture and some magnificent landmarks in your sessions.
---
Food and drink (cooking lessons with expert chefs, Learn about drinks)
There are tons of youtube videos on a variety of food and drinks. However, people still can't able to cook their favorite food or make their refreshing drink. The reason being they never get a chance to interact with the chefs in those pre-recorded videos.
So, if you are an expert chef, cooking is your passion or maybe you are the one who has sound knowledge of drinks then you can spread your knowledge in your sessions. Your customers can interact with you the chef and ask their doubts about the recipe. You can even provide a list of ingredients to your customers that are required during the cooking session to ease them out. You can check out other hosts as well, given below.
---
Learning and creativity (like how to master your photography skills)
Live sessions are meant for those who never stop learning, people who are mad for their passion. You think you are passionate enough and ready to teach some professional skills. Then try this out. No matter what your field of expertise is if you are good at something, don't let that thing die. You should teach others how it's done. For instance, you can teach anything from "photography" to "how to make authentic sushi".
Following are some pro skills, you can check them out:-
---
Wellness and beauty (health demonstration and guidance, maybe you want to beautify yourself, or use natural makeup or organic lipstick)
The very efficient way to calm our minds is through meditation. And guess what there are experts in Kyoto who can teach people how to practice Zen Buddhism, and other mind-calming techniques. No need to fly to Kyoto to learn meditation when you can practice that at your home.
Checkout Zen Buddhism Amazon explore experience given below:-
---
Events and entertainment (music bands, magic, and whatnot and that's too in real-time)
Everyone is not so privileged to get a chance to see live events like music shows, card tricks, DJ-based bands, etc. But now one can enjoy these events through amazon explore in a live session and that too at affordable cost and in a convenient time slot.
You can always check the credentials of your host that how professional he is, how many achievements he got. You easily get an idea that is it worth booking a session with him by looking at reviews about him.
Best amusing experiences are given below:-
---
Nature and outdoors (wildlife and other environment tours)
Possibly including animals meet and greet. Why have to go to the zoo when you can have that experience in the comfort and safety of your home. People always said that they struggle because they want to sell on amazon but their passion is zoology so amazon explore is a gift for you my friend. Be the host of what you are good at and let your passion speaks for itself.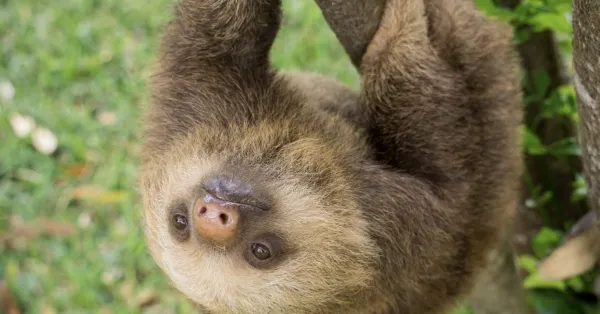 Learn More
---
If you have come up this far reading this blog, then here are some more interesting pieces of information.
A physical experience kit box is delivered to shoppers' doors to enhance your experience. And it is advised that you should only open that kit right before your session starts, otherwise you will ruin your immersive experience, Just saying.
---
Requirements for shoppers
No mobile phones and VR headsets are supported right now with amazon explore.

You need to have a computer or a laptop.
Internet speeds need to be at least 5 Mbps (which is one-fifth of the minimum broadband speed in the USA).
Only a microphone is required as the host can't see you he can only hear you.
---
How can you become an Amazon explore virtual Host?
First, you need to apply on Amazon explore virtual host application webpage. You don't need to be brand registered or even have a pre-existing amazon seller account to join. But if you have an Amazon seller account you can just ask them to upgrade your account to use host explore experiences, once you got approved
When you apply you need to answer some basic questions about your business, describe the experience that you want to offer to your customers, how much you charge for your experience in USD, and if shopping and shipping are included in your experience?
Second, you need a set of gear, which includes a camera gimbal, a sim card, headphones, and a designated Samsung smartphone, you can get these things from outside of Amazon as well. But if you get these gears from amazon you get massive discounts (amazon will subsidize your purchase)
Not only this, but Amazon will also train you to become a host, they are very serious and dedicated. And of course, they should be because if you succeed, they do. Amazon executives will test your session and give feedback so that you can deliver the best possible quality sessions to your customers.
If you have any more questions you can reach out to them via email at explore-shopping@amazon.com
---
Conclusion
Amazon has taken a great initiative via the amazon explore the program. If you get started now, you'll have a headstart with amazon explore reviews, and get brand recognition. Shoppers can shop around the world, travel anywhere, learn anything from the comfort of their home.
If you have any queries or feedback then you can comment down below. And if you like what you have read so far then also comment down below and share this article.
All the very best for your future endeavors.